The Tama Gang is the main crime syndicate and the main antagonists of The Raid: Redemption. This gang is led by the cruel, bloodthirsty and murderous Tama Riyadi. Its headquarters, an abandoned building in central Jakarta, the capital of Indonesia, is the main target of Rama, and his team of elite police officers, because of the operation to arrest Tama and his associates. However, the task proves difficult, mainly due to the right-hand man of Tama, a dangerous assassin called Mad Dog, the main hitman of Tama Gang. and a killer with excellent martial arts skills. However the gang suffers a breakdown mainly due to one of the gang members, more precisely number 2 of the organization,Andi, which is nothing more, nothing less than the older brother of Rama. In the midst of all this confusion, Tama is killed by the leader of Rama's squad, the corrupt lieutenant Wahyu and his right hand man, Mad Dog is killed by Rama and his brother Andi in a brutal fight, thus causing the end of the gang, with Andi being the only survivor of that organization.
In The Raid 2: Berandal, it is revealed that Tama and his gang were subordinates to Bangun, the biggest Indonesian crime lord.
Tama Riyadi (boss, deceased)
Mad Dog (lieutenant and main hitman, deceased)
Andi (the main lieutenant, deceased)
Various unnamed members (deceased or arrested)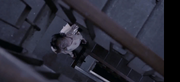 Community content is available under
CC-BY-SA
unless otherwise noted.